Open Air Breakfast
Corner of Cass and Lafayette streets
Friday, July 21, 2017 | 7:00 a.m. to 11:00 a.m.
Join us for the official kick-off to this year's Danish Festival
with our annual outdoor Danish breakfast. This tradition is for
everyone to enjoy and is available this one day only.
Breakfast includes: aebleskivers, egg casserole, sausage, fruit and drinks.
Flag Raising Ceremony
Heritage Park
Danish Festival Thursday at 6:30 p.m.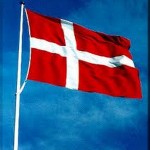 Mural Unveiling
TBD
11:00 a.m.